Post by ✘ spiderstar on Dec 10, 2020 1:22:46 GMT
[nospaces]
[attr="class","skep-holder"]
[attr="class","skep-tiny"]
[attr="class","skep-shape"]
[attr="class","skep-shape-cont"]
[attr="class","lyr1"]this is your
[attr="class","lyr2"]moment
[attr="class","lyr3"]❞
[attr="class","lyr4"]prove yourself
[attr="class","lyr5"]❝
[attr="class","lyr6"]and rise!
[attr="class","lyr2"]rise!
[attr="class","skep-tag"]
[attr="class","skep-img"]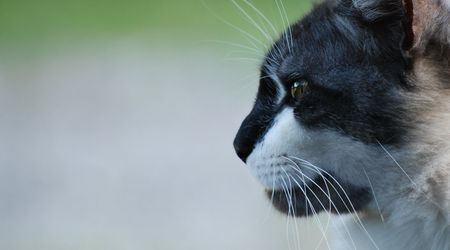 [attr="class","skep-content"]
[attr="class","ray-img"]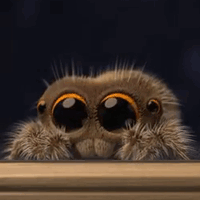 there was silence between the two of them as they made their way to the riverclan border. he'd asked her to come with him because he wanted to plan what their next move was going to be in relation to their retreat. of course, they probably weren't going to officially come back any time soon, but one could not be too careful, right?[break][break]
he glanced back at his leader as he stopped only a rock throw's length away from the border. eyes shifting around to make sure the two of them were alone. then he lifted his head and padded his way further from the border and toward a spot where he
knew
riverclan scent had been.
"see? there. they're sneaking into thunderclan territory and hunting across our border. i'd like to find out who is doing this if we can."
[break][break]
spiderflight did not condone the breaking of the warrior code. whether or not the breaking was from his clan or another. he'd seen the separation that had happened when an entire clan broke the code and the separation between individual cats when one of them broke the code. he saw the separation that happened to duskbreeze and the rest of her clan when she began playing hooky with hornetheart. he still didn't know what to do about that. it wasn't like he had any proof. even if mottlestar
did
believe him.[break][break]
in this situation riverclan's entire clan separated themselves from the entirety of thunderclan by their actions. there was no love between the two and now riverclan thought they were invincible once again.
"their arrogance is going to lose them more warriors. this one, i believe, belongs to the apprentice sedgepaw. the one duskbreeze almost killed. "
[attr="class","boxo-notes"]ADD YOUR SHORT NOTES HERE
[newclass=".skep-holder"]width:500px;margin:0 auto;[/newclass]
[newclass=".skep-shape"]-webkit-clip-path:polygon(100% 0,100% 58%,38% 100%,0 79%,0 0);clip-path:polygon(100% 0,100% 58%,38% 100%,0 79%,0 0);background:#000000;height:280px;width:220px;position: absolute;[/newclass]
[newclass=".skep-tiny"]-webkit-clip-path:polygon(0 0,0% 100%,100% 100%);clip-path:polygon(0 0,0% 100%,100% 100%);width:10px;height:6px;position:absolute;background:#4c3736;margin-left:220px;[/newclass]
[newclass=".skep-tag"]-webkit-clip-path:polygon(21% 0,100% 0,100% 100%,0 100%);clip-path:polygon(21% 0,100% 0,100% 100%,0 100%);width:180px;height:30px;position:absolute; margin-top: 226px;margin-left:320px;background:#000000;[/newclass]
[newclass=".skep-tag a"]color:#fff!important;[/newclass]
[newclass=".skep-img img"]margin-top: 5px;margin-left:50px;[/newclass]
[newclass=".skep-content"]padding:90px 50px 30px 50px;font-size:10px;line-height:14px;font-family:roboto;line-height:16px;background:#fefefe;margin-top:-60px;border-bottom:solid 1px #eee;border-right:solid 1px #eee;border-left:solid 1px #eee;color:#555;text-align:justify;[/newclass]
[newclass=".skep-shape-cont"]position:absolute;color:#fefefe; margin-top: 60px;margin-left:20px;[/newclass]
[newclass=".skep-content b"]color:#000000;font-size:9px; [/newclass]
[newclass=".lyr1"]font-family:arial black;font-size:15px;letter-spacing:-1px;text-transform:uppercase;[/newclass]
[newclass=".lyr2"]font-family:arial black;font-size:40px;margin-top:-20px;letter-spacing:-5px;color:#f5f5f5;[/newclass]
[newclass=".lyr3"]font-family:arial black;font-size:90px;opacity:0.3;position:absolute;margin-top:-90px;margin-left:140px;letter-spacing:-5px;[/newclass]
[newclass=".lyr4"]font-family:arial;font-size:10px;text-transform:uppercase;letter-spacing:3px;margin-top:-5px;margin-left:20px;[/newclass]
[newclass=".skep-tago"]color:#fff;margin-left:50px;margin-top:10px;font-size:8px;text-transform:uppercase;font-family:arial;[/newclass]
[newclass=".skep-tago a"]color:#fff;font-size:8px;text-transform:uppercase;font-family:arial;[/newclass]
[newclass=".lyr5"]font-family:arial black;font-size:70px;margin-top:-20px;opacity:0.3;position:absolute;margin-top:-30px;margin-left:-12px;letter-spacing:-5px;[/newclass]
[newclass=".lyr6"]font-family:arial black;font-size:25px;letter-spacing:-1px;margin-left:25px;text-transform:uppercase;[/newclass]
[newclass=.ray-img img]shape-outside:circle(45%)!important;[/newclass]
[newclass=".boxo-notes"]font-family:arial narrow; background:#000000; color:#777; text-align:center; text-transform:uppercase; height:60px; line-height:60px; font-size:8px; color:#fff; border:solid 1px #ddd; [/newclass]